TWO GIRLS ON A MISSION
We're two London-based German girls with an insatiable passion for baked goods. Given our heightened interest in the category, we couldn't fail but notice a great injustice that is taking place in the baking aisle.
We noticed that the gingerbread world is dominated by men... Gingerbread women are rarely seen and if you do spot one, she's usually quiet and demure, dressed in boring, traditional attire. Why?!
We decided to set out to crumble the gingerbread patriarchy with the full force of feminine charm, wit, strength and beauty.
We created three entirely novel, world-exclusive ranges of fun and fearless gingerbread ladies.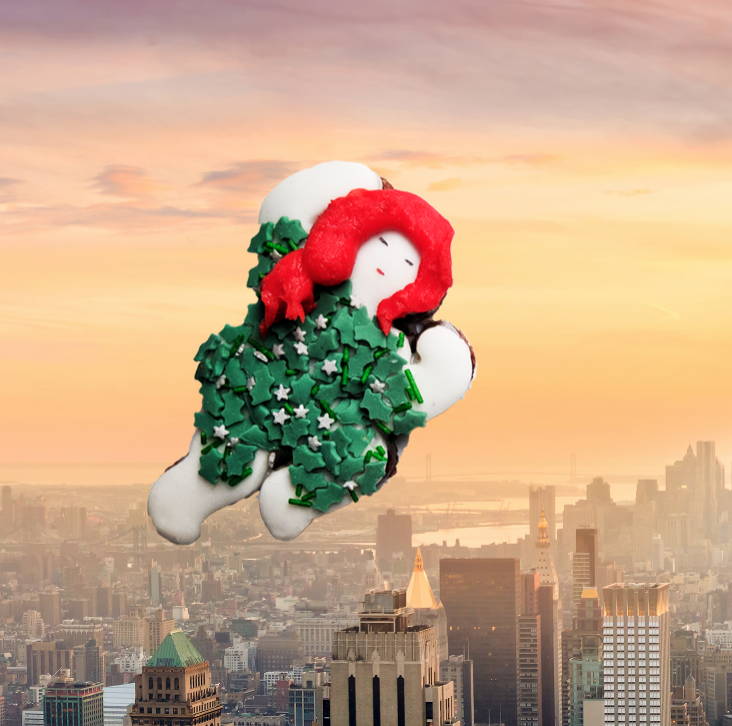 Our Sassy Gingerbread range is made up of superfierce female superheroes.
Our Bossy Gingerbread range is made up of power-hungry girlbosses ready to bake their way to the top.
Our  Slutty Gingerbread range contains well-rounded, irreverent cookies that ooze spice and body-confidence.
We've named our ranges Bossy, Sassy and Slutty, because we believe that if we use these words positively for women we eventually redefine them and make them lose their edge.  
One of life's injustices, smashed by delicious treats - what could be better?!!
See what Amy Poehler and Natalie Portman have to say about Bossy women:
https://www.glamour.com/story/amy-poehler-tells-katie-couric-i-just-love-bossy-women
https://www.campaignlive.co.uk/article/natalie-portman-women-need-reclaim-bossy/1449772